ProActive Spine & Joint strives to provide the most effective and up to date treatments for muscle and joint pain. We offer advanced chiropractic and physiotherapy modalities to best serve our patients. Dr. Galbraith and Dr. Schwieterman have extensive training in sports injury and functional rehabilitation. This allows them to get the active individual back to their desired activity as quickly as possible.
From headaches to foot pain, ProActive has you covered!
Meet Brandon Galbraith D.C.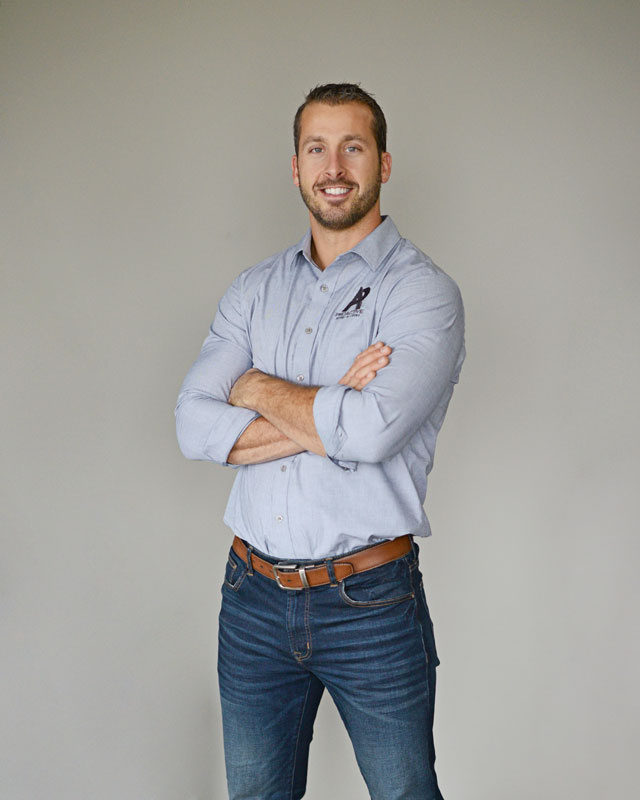 Dr. Brandon Galbraith grew up in Ashley, IN and attended DeKalb High School. While attending DeKalb Dr. Galbraith played multiple sports.  Basketball, football, and track and field.  Playing football was his primary focus.  Throughout his football career he earned recognition for All-Area, All-Conference, and All-State for the position of defensive end.
After high school Dr. Galbraith chose not to pursue a football scholarship and went to work in in a local steel factory.  After a few years in this profession Dr. Galbraith decided to begin his college career at Ball State University.
At Ball State Dr. Galbraith earned his Bachelor of Science degree in Exercise Science and Sports Medicine in 2010.  While attending Ball State Dr. Galbraith had the opportunity to work in the athletic strength and conditioning program. Here he was able to work with athletes to improve speed and performance.    
After graduating from Ball State Dr. Galbraith moved to St. Louis, Missouri where he received his Doctorate of Chiropractic degree from Logan College of Chiropractic in 2014.  Dr. Galbraith did extensive research in sports injuries and rehabilitation throughout his 4 years at Logan College.
He traveled around the country learning from and working with some of the top doctors in the chiropractic field.  Dr. Galbraith was also accepted into the Biofreeze Sports Clinic at Logan College where he worked with many athletes and universities including the Mizzou athletic department.  Dr. Galbraith has also worked with many doctors from the Prague School of Rehabilitation in order to master the concepts of childhood development and the biomechanics of human movement.
With his extra efforts throughout chiropractic school Dr. Galbraith became extremely efficient in treating musculoskeletal pain and sports injuries. In 2014 Dr. Galbraith moved back to Auburn, IN with his wife, Madison and two boys, Blake and Lawson.  In June of 2015 he opened ProActive Spine and Joint.
Since opening ProActive Spine & Joint Dr. Galbraith has been dedicated to providing the best and most effective care for musuloskeletal pain.  He has continued to expand his knowledge in the fields of chiropractic, sports injury, and the treatment of chronic pain.  He enjoys personally connecting with his patients as a whole and caters his treatments to suit each individual patient. In addition, he also enjoys discussing nutrition and fitness goals with his patients to help them achieve optimal health.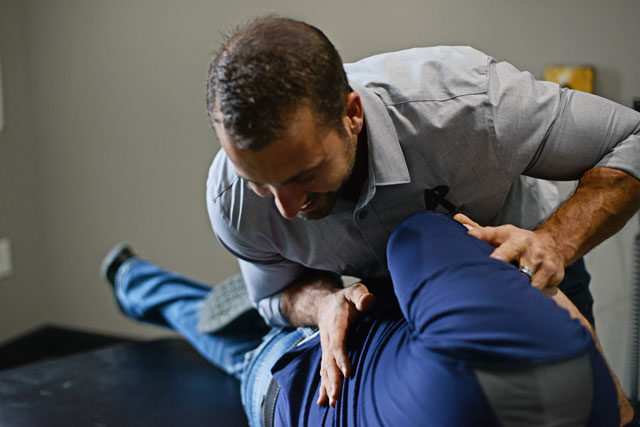 Meet Matthew Schwieterman D.C.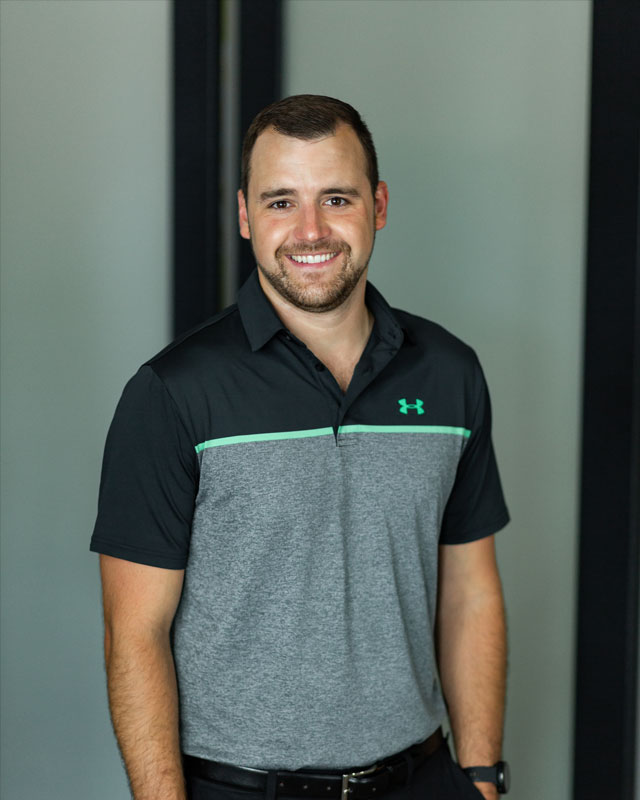 Dr. Matthew Schwieterman grew up in Leo, Indiana where he attended Leo Jr. Sr. High School. He competed in track and field as a sprinter and jumper, and unfortunately was injured his sophomore year during a meet.
His injuries lead him to seek the care of a chiropractic physician, which instantly sparked his curiosity in the chiropractic field. He continued to compete in track and field into his senior year.
He went on to represent his school with the 4 x 100 m team, at the Indiana State Track and Field Meet, thanks to the help of conservative chiropractic care.
Following high school, Matthew attended Purdue University, West Lafayette. He found a passion in studying anatomy and physiology and even spent time teaching these courses as a teacher's assistant. He received his Bachelor of Science in Pre-Medical/Pre-Chiropractic Health Studies along with a Minor in Business Management, in December of 2016. Following graduation, Matthew and his wife Rachel were married and moved to St. Louis, Missouri to pursue his career in Chiropractic. 
Matthew attended Logan University College of Chiropractic and during his time in St. Louis, he spent countless hours acquiring continued education in manual manipulation through Motion Palpation Institute courses and doctors. He found another passion in studying advanced physical rehabilitation based on developmental kinesiology taught through the Prague School and Dynamic Neuromuscular Stabilization. Matthew attended and completed multiple continued education seminars including McKenzie Method of Mechanical diagnosis & Therapy, Neurodynamics, Dry Needling Therapy, Instrument Assisted Soft Tissue Manipulation (IASTM), manual therapy, advanced musculoskeletal diagnosis, SFMS, and lower extremity gait disorders.
Matthew is passionate about treating the community as a whole. He finds joy working on patients of all ages, and is extremely skilled in working with runners and individuals with lower extremity issues such as hip, knee, and foot complaints. He believes that every single patient deserves to be treated individually for their specific complaint and knows there is not a "one size fits all" treatment for anyone! He is passionate about working with patients to achieve their goals and is committed to always learning and being an advocate of conservative care to those he treats.
Matthew is excited to be back in Northeast Indiana with his wife Rachel and enjoys spending his free time with his family and friends. His hobbies include running, lifting, cooking, exploring the outdoors, traveling, golfing, and experiencing new restaurants.