Dr. Galbraith and Dr. Matthew Schwieterman their staff are dedicated in providing effective and complete chiropractic care for each patient. Our modern technology and equipment allows us to provide a quality treatment. Learn more about the different services we offer below.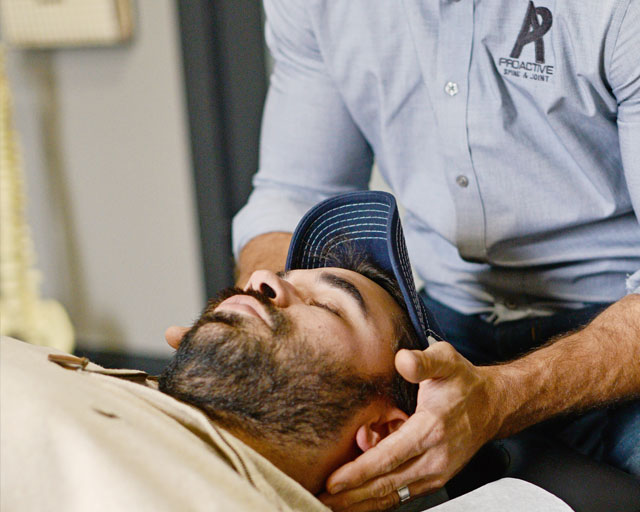 Dr. Galbraith and Dr. Matthew Schwieterman  specialize in treating musculoskeletal pain.
They use state of the art techniques to provide advanced chiropractic adjustments. When tissue is stressed or injured, it causes inflammation and pain.
A chiropractic adjustment helps alleviate pain and restore mobility by applying a controlled force to the affected joint and tissues.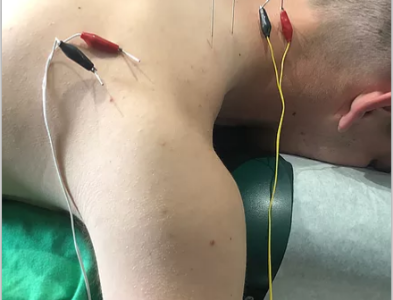 Dry needling is a procedure used to decrease pain and improve musculoskeletal function. Small needles are inserted into the muscle in order to relax the muscle, increase healing, and decrease pain. This is an advanced physiotherapy modality that is widely used in the sports medicine field.
Dry needling produces minimal to no pain to the patient.
COMMON USES: Rotator cuff injuries, Tennis elbow, Hip bursitis, Knee pain, Trigger point release.
PEMF Therapy or Pulsed Electromagnetic Field Therapy has been shown to increase blood flow, reduce inflammation, stimulate cell metabolism, reduce swelling, and even substantially decrease pain from acute and chronic issues.
Here in the clinic we use PEMF Therapy as an adjunct to care for issues such as osteoarthritis, chronic low back pain, neuropathy, and fibromyalgia.
FUNCTIONAL REHABILITATION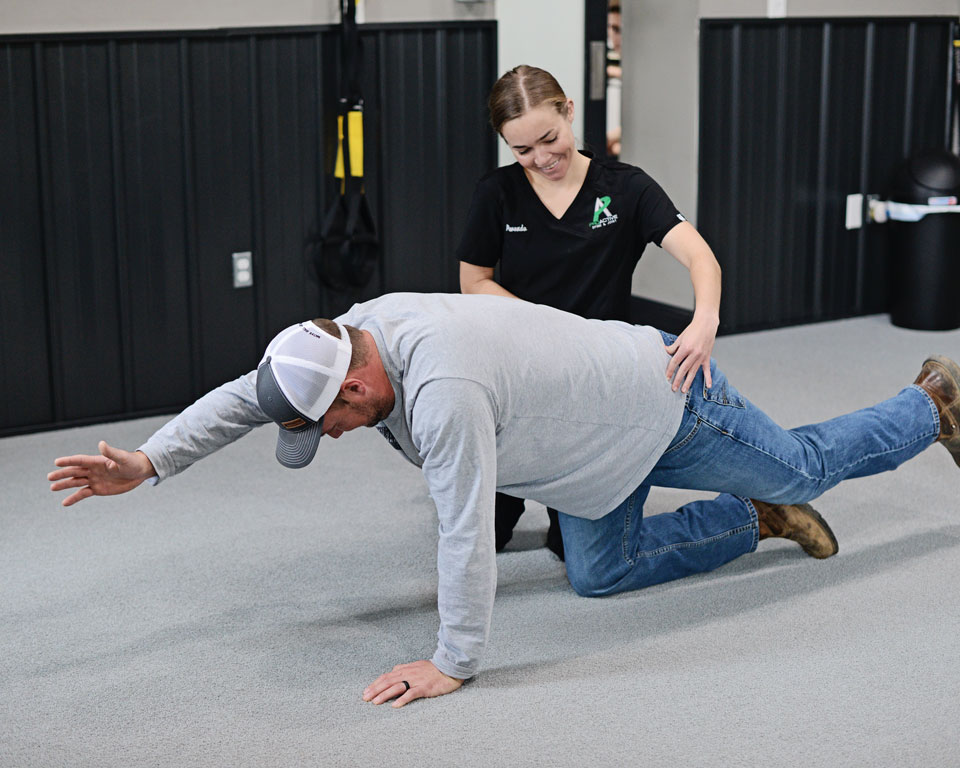 Dr. Galbraith and Dr. Matthew Schwieterman have advanced training in sports injury and sports training
By focusing on muscle imbalance/weakness, Dr. Galbraith and Dr. Matthew Schwieterman can solve the root cause of aches and pains rather than providing only temporary relief.
EXTRACORPOREAL SHOCKWAVE THERAPY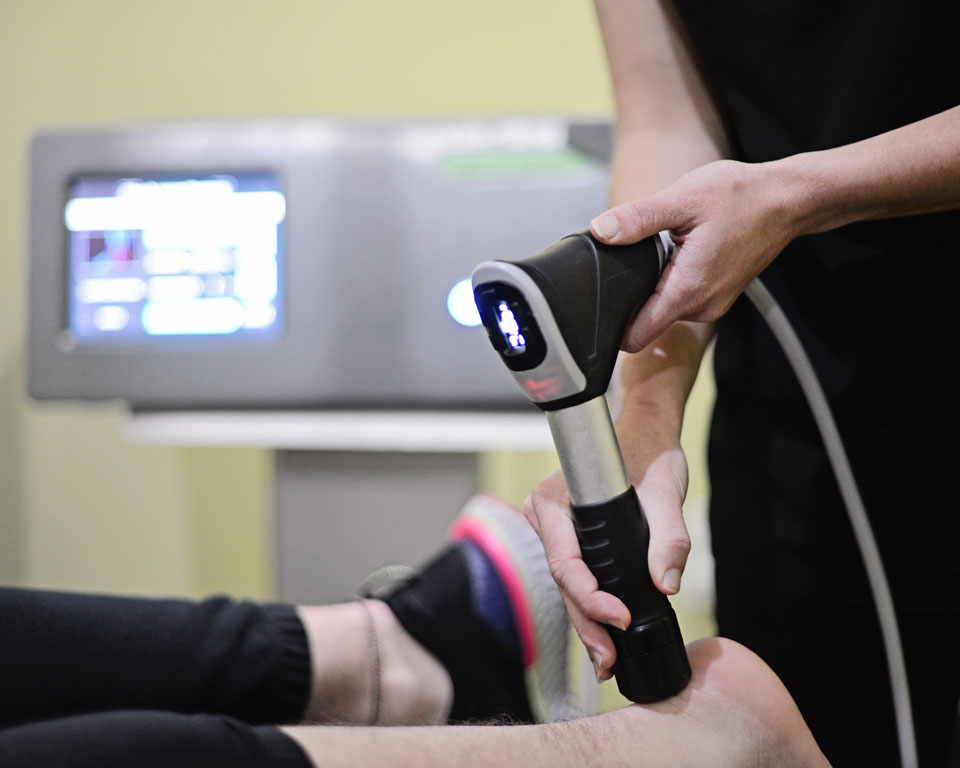 Extracorporeal shockwave therapy is used to treat muscle, tendon and ligament injuries.  It uses an acoustic wave, which carries high energy to injured or dysfunctional tissues to promote healing.  Patients describe the treatment as slightly uncomfortable, but often report significant improvement within the first 1-2 treatments.  Extracorporeal shockwave therapy is used across the world in the physiotherapy field. 
COMMON USES:  Plantar fasciitis, Carpal tunnel, Tendinitis, Back pain, Shoulder pain.
CHIROPRACTIC CARE DURING PREGNANCY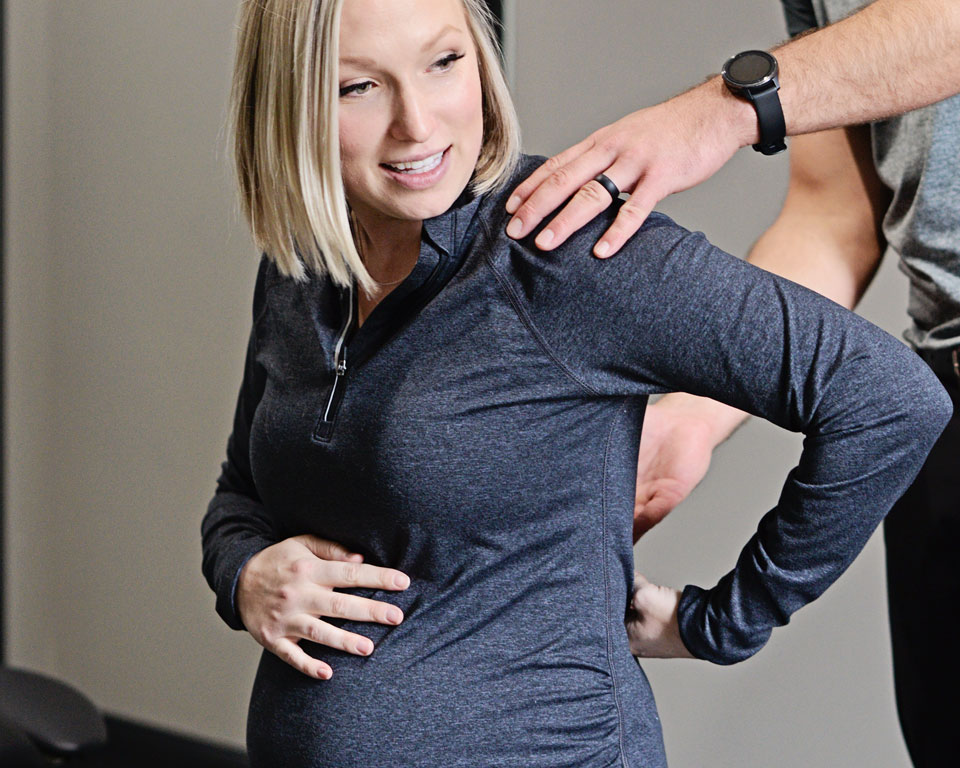 While pregnant, many changes occur within the body in order to prepare for the developing baby. These physiological and endocrinological changes can result in reduced joint motion/joint dysfunction. Chiropractic care will help establish the correct balance and alignment needed for the body to work more effectively. It will also help with pelvic changes.
A misaligned pelvis can reduce the room available for the developing baby and also make it difficult for the baby to get into position for delivery.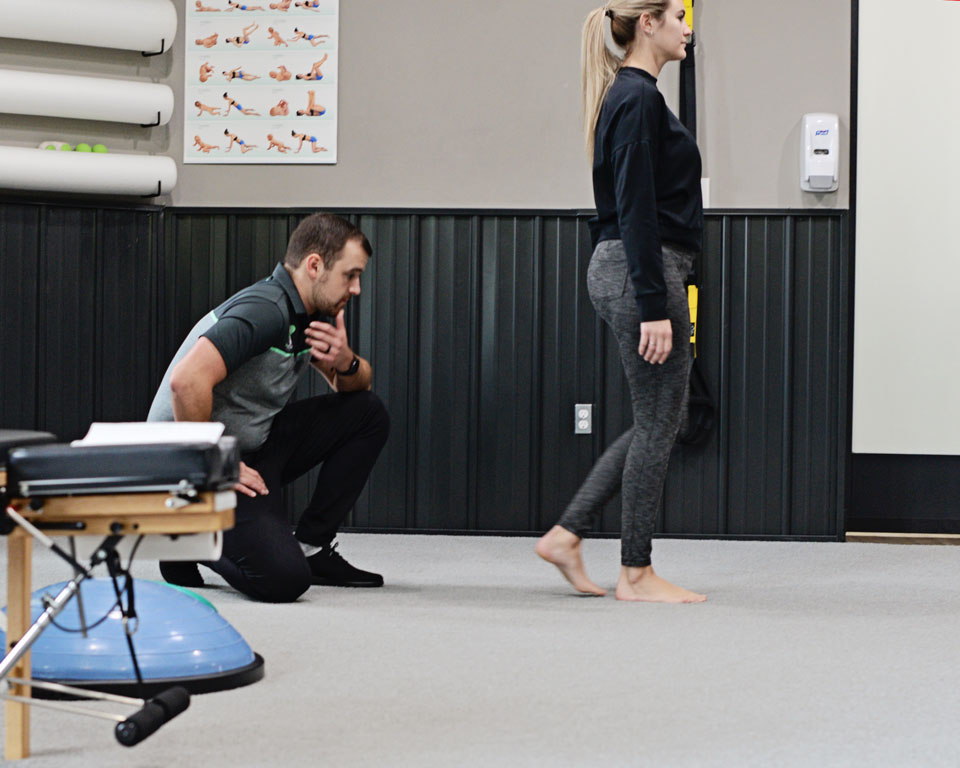 Dr. Matthew spent many hours in continued education in order to better understand issues related with gait and the lower extremities. The low back, hips, knees, ankles, and feet are all very intimately connected and often need to be addressed collectively when one has a complaint in any of these areas.
Dr. Matthew will carefully exam the way one walks, jogs, or even runs and incorporate pertinent findings into your treatment plan in order to better treat you. Gait Analyses are also ideal for runners who want to continue logging those miles but are being plagued by persistent nagging pain or injuries.
Common Issues in the Lower Extremities: Achilles Tendinitis, Sesamoiditis, Stress Fractures, Morton's Neuromas, Bunions, Plantar Fasciitis, Neuropathy, Ankle Sprains
CHIROPRACTIC CARE FOR KIDS
The International Chiropractic Pediatric Association (ICPA) study on the Safety and Effectiveness of Chiropractic Care for Children show that chiropractic care is safe for children. Reports indicate improvements in sleeping, behavior and attitude, and immune system function.
Children's spines can encounter physical stresses at any point in their development and growth including time in utero. Spinal and cranial misalignments can cause nervous system irritation leading to problems such as colic, reflux, breastfeeding difficulties, sleep disturbances, allergic reactions, and chronic infections.
There are many developmental milestones that are important times to have a child checked by a chiropractor especially when learning to hold up the head, sitting upright, crawling, and walking. Regular chiropractic checkups are essential as the child endures physical stresses to the growing spine and nervous system.
SIGNS INDICATING SPINAL PROBLEMS IN CHILDREN:
Disrupted sleep patterns
Breastfeeding difficulties
Reduced head or neck movement
Uneven shoulders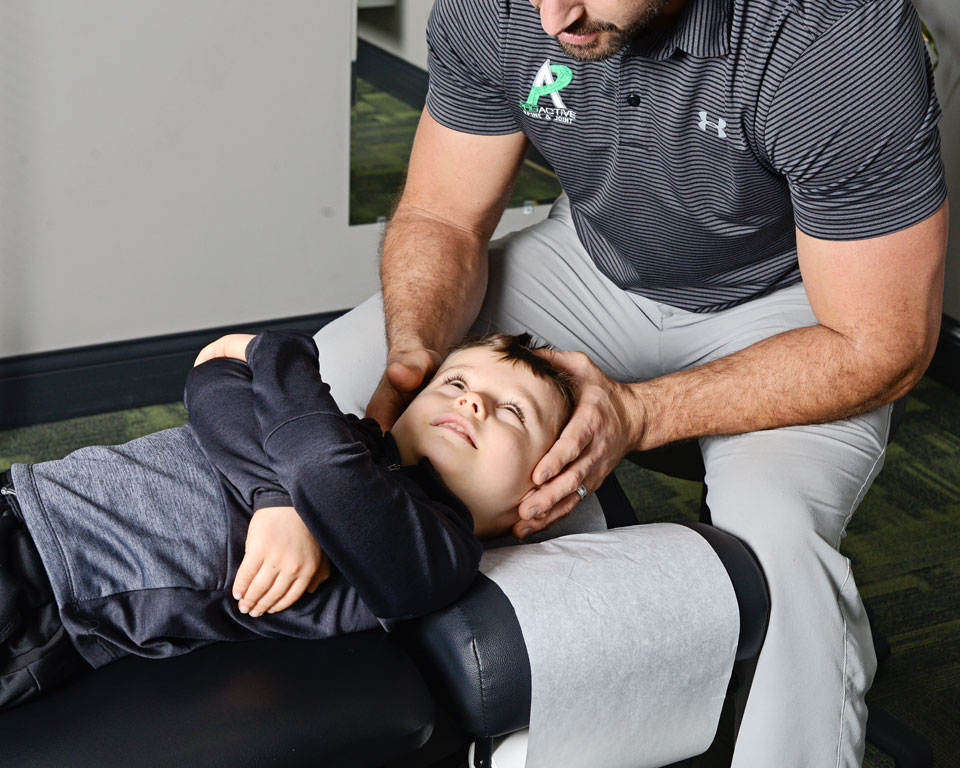 COMMON CHILDHOOD PROBLEMS LINKED WITH SPINAL DYSFUNCTION:
Recurrent ear infections
Persistent sore throats and colds
Colic/reflux
Asthma
Scoliosis
Headaches
Bedwetting and/or constipation
Growing pains
SAFETY FOR CHILDREN
Chiropractors have been adjusting children's spines for more than 100 years and have an excellent safety record. A study conducted by the ICPA showed only a few children out of more than 10,000 visits experienced minor discomfort and fussiness.
LEVEL OF DISCOMFORT
Chiropractic care for children is painless, except if the child has experienced an injury.
This area may be sensitive but will heal more effectively after the adjustment.
NUMBER OF VISITS
In most cases, a child's spine will respond faster than adults requiring fewer adjustments.
The number of adjustments will vary depending on many factors.
Fill Out Your

Pre-Appointment forms

Print and complete your pre-appointment paperwork to save time and ensure the most efficient record processing.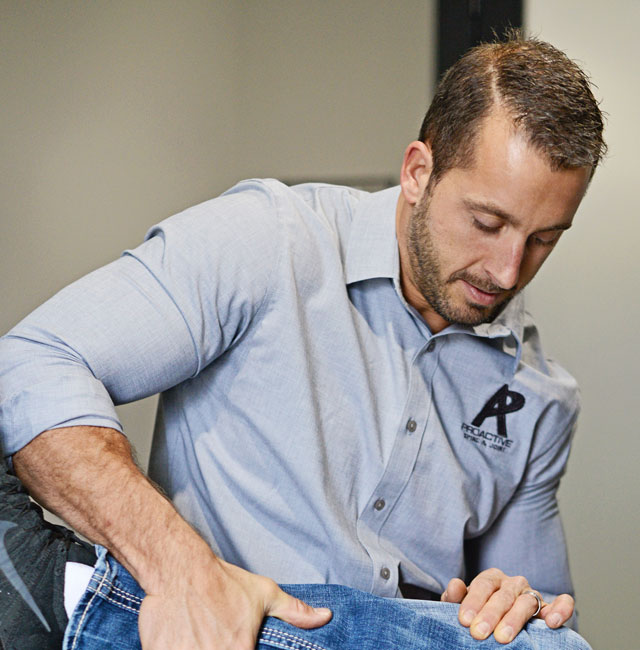 DR. BRANDON GALBRAITH D.C.
Developed a passion for Exercise & Fitness during High School

Bachelors Degree in Exercise Science & Sports Medicine, Ball State University

Strength & Conditioning Program for the Ball State Athletic Department

Doctorate in Chiropractic, Logan College of Chiropractic in St. Louis
Trained / Worked with Sports Athletes

Accepted into the Biofreeze Sports Clinic

Worked with Mizzou & Lindenwold Athletic Training Departments